Being a Purina Certified Expert Dealer means that we offer a complete line of quality Purina feed products and have knowledgeable associates who care first about our customers, and their animals. Training is a key element for our Certified Expert staff and you can depend on us for Certified Expert advice!
Expert Articles & Advice
May 1, 2013
A performance-tested yearling bull can improve herd performance through increased weaning weights, improved carcass quality and more replacement females, according to Cornell University Beef Cattle Extension Specialist Mike Baker.
May 1, 2013
Warmer weather almost always guarantees an increase in the number of flies that can adversely affect cattle performance and health.
Special Offers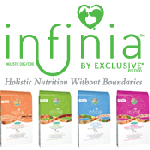 We are grateful that you turn to us for your animal food needs.
Purina Cattle Videos
"Better Animals® Discussion:Supplying Extra Nutrients for Your Cattle" Dr. N.T. Cosby and Dr. Chris Forcherio discuss and give us tips on supplying extra minerals to cattle.
Quick Contact & Hours
Mon - Fri
8:00 am - 6:00 pm